NAVY CONTINUES WORK AT LANDFILL SITES 3 AND 12
The Navy continues to install protective soil caps over two former landfills at the former Naval Air Station – Joint Reserve Base (NAS-JRB) Willow Grove. Both Site 3 and Site 12 are located on the Horsham Road side of the base and were former landfills where wastes were buried. Site 3 was closed in 1967 and Site 12 was closed in 1960.
As detailed in the Records of Decisions (RODs) for each site, a two foot thick protective soil cover will be installed over the wastes to limit potential human contact with the waste materials. After the soil cover is completed, land use controls will be put in place to prevent damage of or intrusion into the soil cover system and to prevent disturbance of subsurface soils.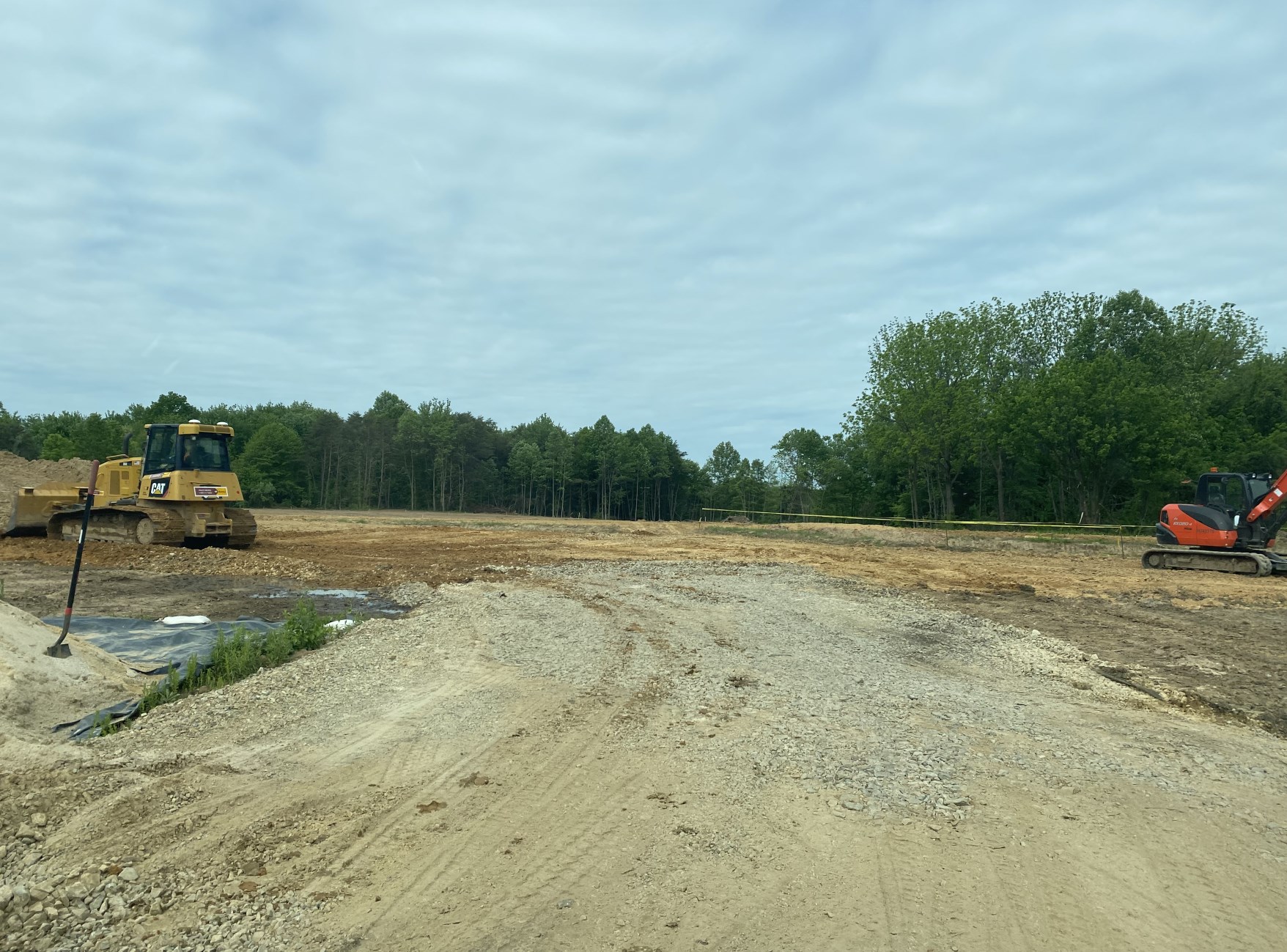 The Navy has also removed sediments from drainage ditches which were found to contain unacceptable levels of polycyclic aromatic hydrocarbons (PAHs). The contaminated sediments were removed and placed under the protective soil caps.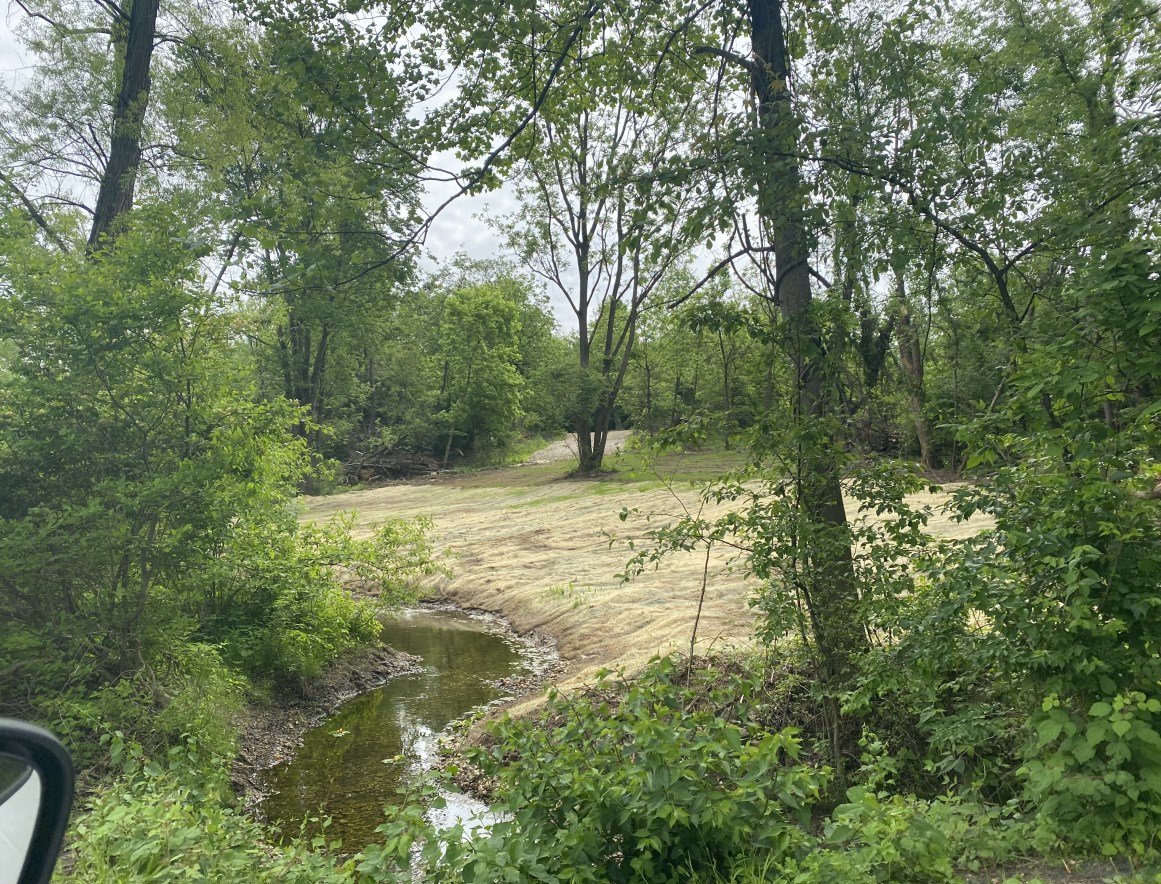 After contaminated sediment was removed and the drainage ditches were restored.
A recent site tour of remedial activities. Left to right are Mike McGee and Tom Ames with the Horsham Land Redevelopment Authority Along with Jim Rugh of the Navy's Caretaker Office
The estimated completion date for both the Site 3 and Site 12 landfill caps is August, 2022.
NAS-JRB WILLOW GROVE RESTORATION ADVISORY BOARD MEETING
The next NAS-JRB Willow Grove Restoration Advisory Board meeting will be on September 15, 2022 at 6:00PM. An in-person meeting at the Horsham Township Libarary is being evaluated. If the meeting is virtual due to COVID-19 social distancing safety requirements the meeting will utilize a webinar tool known as WebEx. If you don't have WebEx on your computer or mobile device, please allow time to download the application.
The meeting agenda will be posted prior to the meeting at the following website: https://www.bracpmo.navy.mil/brac_bases/northeast/reserve_base_willow_grove/meetings/html